Sump Pump Service Benefits
More than half of all homes in the U.S. will experience water intrusion into the underground portion of their home at some point.
If you've ever gotten water inside your basement, you know you don't want it to happen again. A sump pump is a good solution that will help keep your basement dry.
What is a Sump Pump?
A sump pump is a relatively small pump that a licensed plumber can install in your basement or crawl space. The pump is usually installed into a pit dug into the ground.
As the water starts to flow up from underground or down from the higher ground, it flows into the pit, either naturally or through the use of drain tile, and the sump pump kicks in and pumps it out.
If installed properly, the pump should be able to keep up with water levels and pump enough water out so that the level never rises above the pit, which means it won't flood into a basement or crawl space.
What are the Benefits of a Sump Pump?
The main benefit of a sump pump, of course, is keeping your basement dry. And by keeping your basement dry, you avoid water damage and the possibility of mold or mildew problems. A sump pump also can protect your foundation.
One of the main causes of cracked and bowing foundations is the pressure caused by water infiltration. Another less-obvious advantage to having a sump pump is that it may make your home more attractive when you want to sell it because the buyer will feel confident the basement will stay dry.
Why Do You Need a Sump Pump in Your Home?
The main reason why you need a sump pump in your home is obvious: to keep your basement dry and avoid the expense of water damage. If there is a high water table where you live or if the house has had water infiltration before, you definitely need a sump pump.
You also need a sump pump and pit if you have a radon problem where you live. When the pit is dry, it can act as a good radon mitigation system and could save you from spending several hundred dollars on a radon mitigation system.
A sump pump also is a good idea just for peace of mind, so you know you won't have to worry about water problems.
Hindsight is always 20/20, don't wait until it's too late to protect your home. To install or repair a sump pump in your Austin home, call the experts of S & D Plumbing today!

Contact Us Today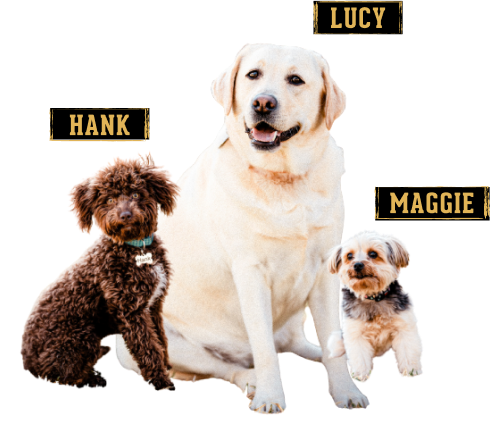 Family-owned & operated is how we roll, Mascots included!
Trust our experts to provide the cost-effective plumbing solutions you need — always backed by a 100% customer satisfaction guarantee!
How We Work
3 Simple Steps To Peace Of Mind
BOOK AN APPOINTMENT
Schedule an appointment with one of our licensed plumbers
PRICING OPTIONS
Our expert plumber will diagnose your issue and provide upfront pricing and multiple service options
EXPERT SERVICE
Sit back and relax as we save the day and deliver renewed confidence in your home