The Top 5 Bathroom Trends
Even a home renovation that is performed on a room as small as a bathroom can yield big returns like increased home values and improved quality of life for homeowners.
The top bathroom remodeling trends of 2015 include designs that require dramatic structural changes to spaces as well as those that can be accomplished with only moderate fixture upgrades.
Here are some examples of the year's most popular trends in bathroom redesigns.
#1 Upcycled Bathroom Fixtures
The old saying that one man's trash is another's treasure is so very true when it comes to bathroom remodeling projects for homeowners who want a one-of-a-kind space that exudes authenticity and character.
There is almost no end to objects that can be repurposed into a bathroom sink and vanity space with the right plumbing adjustments.
Upcycled vanity and sink styles include everything from intricately carved repurposed furniture to quirky housewares that bring an unexpected smile.
#2 Supersized, High-Tech Showers
Modern homeowners often want bathroom upgrades that reflect their love of luxury and technology, and nowhere is that more apparent than the trend to enlarge and upgrade showers.
These improvements often require extending plumbing to accommodate walk-in showers that include multiple showerheads. These new showers often include digital controls that allow users to adjust water pressure, temperature, and multimedia systems in the space.
#3 Water-Wise Bathroom Fixtures
Many homeowners consider function first when it comes to bathroom upgrades, and their practical remodeling projects can include replacing old bathroom fixtures with ones that help them to conserve water.
During these projects, plumbing professionals can install dual flush toilets or low-flow faucets to help homeowners save hundreds of dollars a year on their water bills.
#4 Freestanding Tubs
Homeowners who infrequently stay at upscale resorts while on vacation often long to bring the luxury of freestanding bathtubs back to their homes.
This desire has prompted many bathroom remodeling projects that feature all kinds of tub designs like antique, bear claw tubs, or bathtubs with clean lines that are reminiscent of modern art.
A skilled design team and plumber can help homeowners to achieve the right look and placement of their tubs in all types of bathroom spaces.
#5 Vertical Gardens
Bringing the beauty of nature to a home's interiors has been an ongoing goal for many designers over the years, but just lately that trend has extended to home bathrooms.
While the humble potted plant is still treasured by some, many homeowners are having vertical gardens installed in their bathrooms that cover entire walls with lovely, oxygen-producing green space.
Plumbing professionals help these projects along by extending pipes to accommodate automatic watering of plants along the wall.
Keep up with the latest trends for your Austin bathroom. Call S & D Plumbing today and see what you can do.

Contact Us Today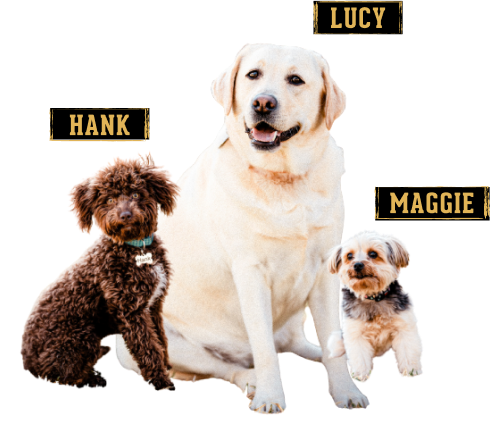 Family-owned & operated is how we roll, Mascots included!
Trust our experts to provide the cost-effective plumbing solutions you need — always backed by a 100% customer satisfaction guarantee!
How We Work
3 Simple Steps To Peace Of Mind
BOOK AN APPOINTMENT
Schedule an appointment with one of our licensed plumbers
PRICING OPTIONS
Our expert plumber will diagnose your issue and provide upfront pricing and multiple service options
EXPERT SERVICE
Sit back and relax as we save the day and deliver renewed confidence in your home