The Top 10 Plumbing Fixture Brands
Trying to decide which company makes the best plumbing fixtures? Your best bet is to ask a professional plumber. They can offer invaluable advice on which brands offer the best quality, durability, style, and value.
Our Top Picks for Best Plumbing Fixture Brands
The following are what many experienced plumbers consider the 10 best brands of plumbing fixtures, listed in no specific order.
1. Delta Faucets & Fixtures: Delta has an award-winning faucet line and the brand offers exceptional quality and style. They're durable, well-designed, worry-free performance, incorporate the latest technology, and come in a wide range of beautiful finishes.
2. Moen Plumbing Fixtures: Moen has earned a reputation for providing high-quality plumbing fixtures. Its brass construction, water-saving technologies, innovative designs, and beautiful finishes are created to last a lifetime in both commercial and residential settings.
3. American Standard Bathroom & Kitchen Fixtures: American Standard is the oldest, largest, and most respected manufacturer of faucets, sinks, tubs, and many other bathrooms and kitchen accessories. They've been creating plumbing accessories since 1875.
4. KOHLER Plumbing Fixtures: KOHLER produces some of the world's finest plumbing products. Their cutting-edge designs, flawless functionality, durability, and style in their line of kitchen and bathroom plumbing fixtures have made them legendary.
5. GROHE Plumbing Products: The leading German plumbing fixture brand, GROHE is known for beautiful, reliable, durable, innovative, plumbing products for the home and businesses. GROHE uses the finest materials, cutting-edge technologies, and great-looking finishes to create plumbing fixtures that last for decades.
6. Toto Plumbing Fixtures: The world's largest manufacturer of plumbing products, for over 90 years Toto has produced superbly designed, high performance, superbly designed commercial and residential plumbing fixtures. Their products have revolutionized the industry.
7. Jacuzzi Whirlpool Tubs & Fixtures: Jacuzzi is a world leader in the manufacturing of high-quality, innovative whirlpool tubs and other plumbing fixtures. They have installation configurations to fit any size bathroom and are affordable enough to fit any budget.
Pfister Bathroom & Kitchen Fixtures: Pfister bathroom and kitchen plumbing fixtures and accessories are prized for their ability to look good and perform well in both commercial and residential settings. They make some of the industry's best-looking, most durable plumbing fixtures.
8. ROHL Plumbing Fixtures: ROHL plumbing fixtures add authentic luxury to kitchens and bathrooms and produce among the finest faucets, sinks, and other plumbing fixtures for the home. Their quality and design will make your home the showplace of the neighborhood.
9. Danze Plumbing Products: Danze plumbing fixtures are known for beautiful designs, durability, and industry-leading reliability. They feature rich, lustrous finishes, drip-free functionality, brass construction, and water-efficient products and accessories that are industry favorites.
If you're in need of plumbing fixtures in your Austin home, call S & D Plumbing for expert guidance and installation!

Contact Us Today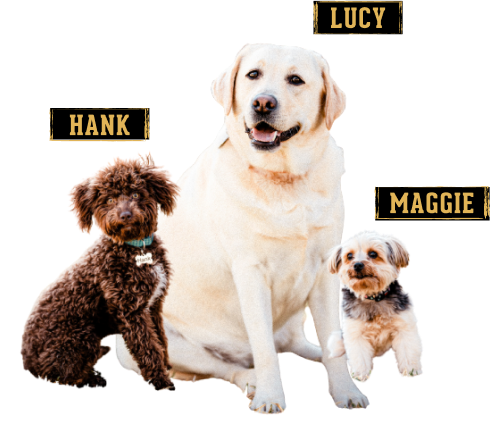 Family-owned & operated is how we roll, Mascots included!
Trust our experts to provide the cost-effective plumbing solutions you need — always backed by a 100% customer satisfaction guarantee!
How We Work
3 Simple Steps To Peace Of Mind
BOOK AN APPOINTMENT
Schedule an appointment with one of our licensed plumbers
PRICING OPTIONS
Our expert plumber will diagnose your issue and provide upfront pricing and multiple service options
EXPERT SERVICE
Sit back and relax as we save the day and deliver renewed confidence in your home