Timeless Fixtures To Elevate Any Bathroom Remodel
There is a lot to consider when making plans to remodel your bathroom. One approach is trying to design and use colors, fixtures, and finishes that are considered classic and timeless. This is beneficial for a couple of reasons. One, if something is timeless, then it can stand the test of time; you won't be sick of or annoyed by a weird style choice in the future. Two, should you ever want to sell your home, a timeless and classic bathroom remodel will be able to attract a larger amount of people. In this blog, we'll talk about ways you can achieve a timeless bathroom look during your remodel.
Bathroom Fixtures
There are many things you need to consider when wondering how you should remodel your bathroom. Here are some of the common places you can implement a timeless feeling to your bathroom:
Faucets and Sinks
When it comes to faucets, a great way to keep them timeless and classic is to stick to a color palette. A white sink will always look good and fresh, and matching it with a faucet finished in either shiny or matte silver will always match.
Tubs and Showers
To add a level of elegance to your bathroom remodel is to install a free-standing tub; this adds dramatic lines and shape to your bathroom. It looks inviting and will make you want to spend more time using the fixtures you just paid to upgrade.
If you're installing a shower as well, a great way to keep it looking classic is to install all silver fixtures, white subway tile, and beautiful glass doors. This keeps it looking clean, stylish, and modern.
Tile
When it comes to tiles, the looks that never go out of style are marble, ceramic, and stone. They are materials with great durability and can withstand a lot of use. These materials also give a sense of luxury to any space.
How We Can Help
Remodels can vary in size and needs; it can be very beneficial to have an experienced plumber install or repair the fixtures you install. When redoing, your bathroom pipes, drains, and other water sources may be changed or moved. It can also be beneficial to have an expert plumber come in after the remodel to inspect your plumbing to detect if anything went wrong or is now leaking.
For all your fixture installation needs and questions, in Austin, TX, contact S & D Plumbing at 512-595-5341! We provide top-quality plumbing and more to all of our customers.

Contact Us Today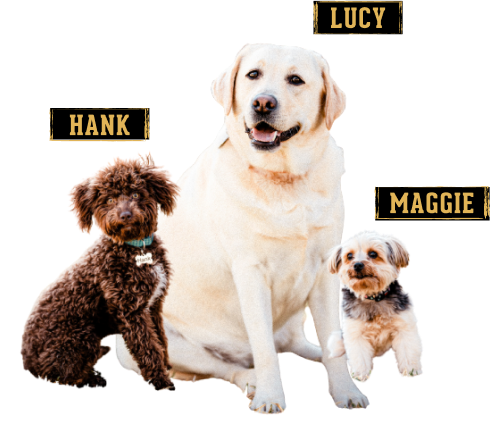 Family-owned & operated is how we roll, Mascots included!
Trust our experts to provide the cost-effective plumbing solutions you need — always backed by a 100% customer satisfaction guarantee!
How We Work
3 Simple Steps To Peace Of Mind
BOOK AN APPOINTMENT
Schedule an appointment with one of our licensed plumbers
PRICING OPTIONS
Our expert plumber will diagnose your issue and provide upfront pricing and multiple service options
EXPERT SERVICE
Sit back and relax as we save the day and deliver renewed confidence in your home