Tips For Dealing With A Plumbing Emergency
Dealing with a plumbing emergency can be a pretty big deal when you're a homeowner. There are many things that can easily be an emergency when owning your own home.
Whether it's a broken and leaking pipe, frozen piping, or a water heater that is no longer working, emergency plumbing situations can and should be dealt with as soon as possible.
By doing this, you'll be sure to get the issue fixed and repaired so that you can go back to living normally in your very own home.
Knowing When to Call in a Professional
When it comes to an emergency plumbing situation, it is always best to call in a professional as soon as possible. This ensures that the issue can be fixed right away and that it will not get much worse.
Take a leaking pipe for example and imagine what your home would look like if the problem was not addressed right away.
The moment you see that there is a plumbing emergency, it is important for you to hire in experts so that they can get the job done for you in a timely fashion so that your home is back to its good old self.
Identify the Emergency
It is important for you to try to identify the situation yourself so that you know what to tell the emergency plumbing company before they get to your home.
Most likely, the emergency plumber will know exactly what is wrong the moment they begin to work in the home, but it can help them out if they know exactly what is going on and where your home's plumbing and appliances are located. This can save a ton of time, which works out well if you're paying the plumber by the hour to get the job done.
Hiring an Emergency Plumber
When you are dealing with an emergency and need to get a plumber in, it might help to hire out a plumber specific to emergency situations.
Emergency plumbing companies work all around the clock, so they can come out to your home on off-hours and weekends even when other plumbers are closed and will not return your call.
This is why it is a good idea to look locally for an emergency plumber and to contact them at the sign of any emergency that you might be dealing with at the time of your call.
Looking for an emergency plumber in Austin? Call S & D Plumbing for quality service you can trust!

Contact Us Today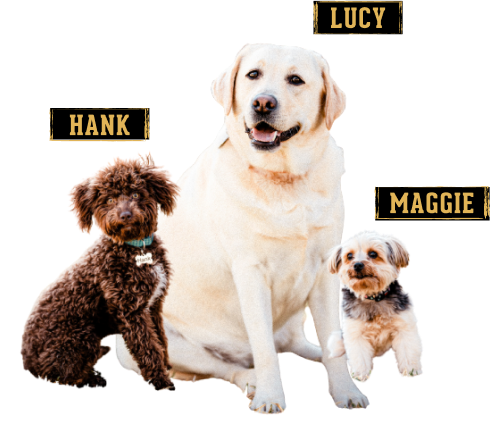 Family-owned & operated is how we roll, Mascots included!
Trust our experts to provide the cost-effective plumbing solutions you need — always backed by a 100% customer satisfaction guarantee!
How We Work
3 Simple Steps To Peace Of Mind
BOOK AN APPOINTMENT
Schedule an appointment with one of our licensed plumbers
PRICING OPTIONS
Our expert plumber will diagnose your issue and provide upfront pricing and multiple service options
EXPERT SERVICE
Sit back and relax as we save the day and deliver renewed confidence in your home