Tips On Searching For The Right Plumber In Austin
Many people have plumbing problems in their homes each year and these problems can cause huge inconveniences. Leaking pipes and clogged drains can occur and they must be fixed right away. Proper fixes are important to keep water systems running smoothly. When plumbing problems are not addressed right away, a great deal of damage to your home can occur and this must be avoided. Professional plumbers are the only people who should be called to look over plumbing and the best ones definitely need to be located and hired.
Finding Quality Plumbers
There are hundreds of plumbers located in every city and some of these plumbers are not reputable. Bad plumbers will rush fixes, overcharge clients, and perform overall poor work. These plumbers can be avoided easily as long as proper research is conducted.
Experience
Good plumbers will have many years of experience in the plumbing field. Expertise is gained through this experience and only hands-on work will provide the plumber with the proper knowledge to perform all kinds of plumbing fixes. Only the most experienced plumbers should be hired and generally, ten years or more are necessary to gain experience. The best way to figure out if a plumber is experienced is to ask the plumber when they are contacted. Questions about experience levels should be asked of the plumbing company owner and the plumbers hired under the company. If inexperienced plumbers are hired by the plumbing company or if the company has been in business for only a few years, another plumbing company should be selected.
Guarantee
Good plumbers will always guarantee their work. These guarantees are advertised by plumbing companies and they can provide assurances that jobs will be done correctly the first time.
No Hidden Fees
Professional plumbers should always be upfront with you about their costs. Plumbers who are unsure of the costs, give you the run-around, or provide different quotes during phone calls are not reputable and they need to be avoided. The only extra costs that clients will ever need to pay will be for parts that are necessary for fixes.
Looking for an experienced and professional plumber in Austin, TX? Contact S & D Plumbing today.

Contact Us Today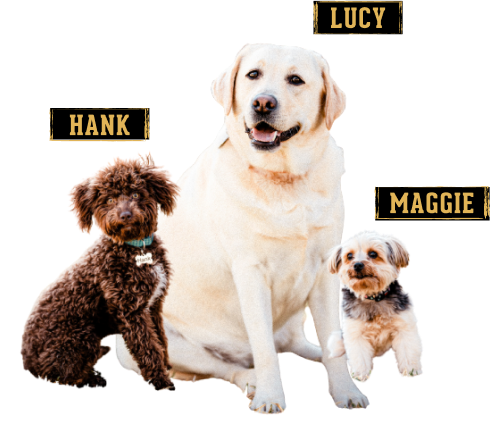 Family-owned & operated is how we roll, Mascots included!
Trust our experts to provide the cost-effective plumbing solutions you need — always backed by a 100% customer satisfaction guarantee!
How We Work
3 Simple Steps To Peace Of Mind
BOOK AN APPOINTMENT
Schedule an appointment with one of our licensed plumbers
PRICING OPTIONS
Our expert plumber will diagnose your issue and provide upfront pricing and multiple service options
EXPERT SERVICE
Sit back and relax as we save the day and deliver renewed confidence in your home