Top 3 Questions Homeowners Should Ask A Plumber
If you want your plumbing project to be completed successfully, it's wise to hire a trusted and friendly plumber. In addition to looking at online reviews and websites, it's imperative to chat with the plumbers to figure out if they are a good fit for your home or business' plumbing needs. Here are 3 questions you should ask your plumber before hiring them:
How Much Does the Service Cost?
Knowing how much the plumbing services will cost is essential. Ask if the rate will be hourly, a flat price, or milestone-based. Then, discuss when the payment should be sent and which forms are accepted. Digital forms of payments such as credit cards are easier to track with paperwork than cash.
Do You Have Insurance?
Ask the plumber if they are insured. If an accident happens, such as flooding or broken pipes, you want to stay protected if your home gets damaged. Ask to see credentials or paperwork, if available. Licensed professionals should be registered with a governing body or insured by a prestigious company with full protection against all accidents.
Who Are You Sending Here?
Ask about the person they will send to your home. You need to know who they are and when they are going to arrive. You should also use this opportunity to ask about plumber's and business licensing to make sure they are in accordance with the law.
S & D Plumbing is the local plumbing solution for the Austin, Texas area. Our team of highly trained professionals delivers quality workmanship. We focus on providing outstanding service that has gained customers' trust with honesty and respect for over 40 years. No matter if the job is a toilet installation or repair, gas leak detection, water heater replacement, or drain cleaning, we can get it done.
Feel free to ask us these questions and more! We pride ourselves on providing our customers with exceptional plumbing services and outstanding customer service. Call us to learn more and how we can help your home or business.

Contact Us Today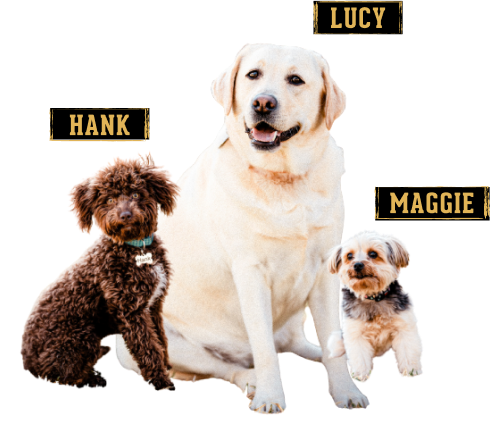 Family-owned & operated is how we roll, Mascots included!
Trust our experts to provide the cost-effective plumbing solutions you need — always backed by a 100% customer satisfaction guarantee!
How We Work
3 Simple Steps To Peace Of Mind
BOOK AN APPOINTMENT
Schedule an appointment with one of our licensed plumbers
PRICING OPTIONS
Our expert plumber will diagnose your issue and provide upfront pricing and multiple service options
EXPERT SERVICE
Sit back and relax as we save the day and deliver renewed confidence in your home