Water Heaters: Traditional Or Tankless
Did you know that 30 percent of a home's energy costs come from heating water? Water heaters are an integral part of every home. From bathing to washing dishes to household cleaning, every home needs hot water on demand on a daily basis.
Keep reading to learn the similarities and differences between the two main types of water heaters and see which option is the best fit for your family's needs.
How Does a Tankless Water Heater Work?
A traditional water heater provides hot water when you need it by storing and pre-heating water. Most people opt for a 30 to 50-gallon tank, but larger or smaller ones are available. The hot water is ready when the hot water at the sink or tub is turned on, and once it has been used, the water heater fills and heats more water for use in the future.
A tankless water heater is different in the fact that it does not store and pre-heat water, but instead, it heats water as you need it–cutting out the need for a storage tank.
Advantages of Tankless Water Heaters
Lower Energy Use
Both styles of water heaters use either gas or electricity to heat water, but a traditional water heater tends to use more energy since it always keeps water hot. Since you cannot control when the water is heated, you are paying for hot water, even when you are not using it.
According to the US Department of Energy, heating water in your home accounts for about 30 percent of your monthly energy bill, which means you could see a six percent decrease in your energy costs.
Endless Hot Water
These units only heat your water when you need it, meaning they are able to operate quickly and efficiently, heating the water as soon as you turn on the faucet or shower. This eliminates the need and the cost associated with storing 40 to 50 gallons of water that are kept hot for use when you may need it.
Takes Up Less Space
Tankless models are more often than not mounted on the wall. This compact design saves space in your home.
Reduce Risks of Burns
The average maximum temperature on a traditional water heater is 140 degrees. At 140 degrees, an adult can be burned in 5-6 seconds, but it only takes 1 second for a child aged 0-5 years old to suffer from a burn. Tankless models operate at lower heating temperatures, which reduces any risk of scalds or burns from water that is too hot.
Disadvantages of Tankless Water Heaters
More Expensive
When it comes to the initial setup, traditional water heaters are much less expensive.
A tankless water heater costs about $2,000 and could be more depending on several things, such as if it will run on gas or electricity and the size of the unit.
Uneven Temperatures
The main downside of tankless water heaters is the fact that sometimes temperatures can be uneven. These types of water heaters use cold water to help regulate the temperature, which can sometimes wait around in the pipe and will come out randomly after the water has been turned on.
Is a Tankless Water Heater Worth It?
Home energy costs are continually rising. More and more people are seeking ways to reduce costs and increase energy efficiency. A tankless hot water heater can help to save money through increased energy efficiency.
It can take several years for the savings in your energy bill to make up for how much a tankless water heater costs, but over time it will save you a substantial amount of money. Tankless water heaters are definitely worth the installation and usage!
Considering replacing your current water heater with a tankless water heater? We are available day or night at your convenience to offer the least disruption to you and your home, so your water heater is installed and running efficiently for the environment and your wallet.
Contact S & D Plumbing online or by phone for more information or to schedule an appointment and start saving on your water heating costs today!

Contact Us Today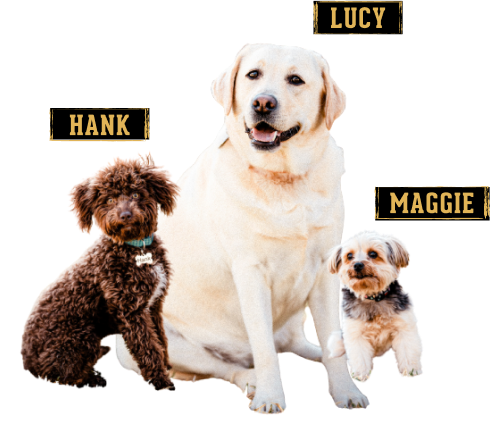 Family-owned & operated is how we roll, Mascots included!
Trust our experts to provide the cost-effective plumbing solutions you need — always backed by a 100% customer satisfaction guarantee!
How We Work
3 Simple Steps To Peace Of Mind
BOOK AN APPOINTMENT
Schedule an appointment with one of our licensed plumbers
PRICING OPTIONS
Our expert plumber will diagnose your issue and provide upfront pricing and multiple service options
EXPERT SERVICE
Sit back and relax as we save the day and deliver renewed confidence in your home