7 Ways To Improve Your Bathroom
Your bathroom is a necessary space for everyone in your home. Make the best of it with these easy tips:
Clean Correctly
One of the first steps to a better home is knowing the difference between cleaning, sanitizing, and disinfecting.
Cleaning
Cleaning is using soap and water or any EPA-approved all-purpose cleaner to lift and remove smudges, dirt, spots, stains, and germs from surfaces. Cleaning by itself can remove germs, but it won't kill bacteria, viruses, or fungi that may be present in your home.
Sanitizing vs. Disinfecting
Sanitizing and disinfecting both aim to remove germs by killing them, with a slight difference–the EPA and companies that manufacture cleaning products use the term 'sanitizing' to refer to a product that kills 99.9% of germs on a surface. Disinfecting kills "virtually everything".
Disinfecting will be most useful in your bathroom after the panic surrounding COVID-19–since your bathroom is one of the most widely trafficked rooms in your home, you'll want to disinfect surfaces such as doorknobs, countertops, and faucet and toilet handles.
Replace Faulty/Old Products
Old shower curtains and bath mats can be a spawning ground for mold and bacteria. Replacing your bathroom products when they're worn out is a surefire way to prevent the spread of bacteria, germs, and fungi that may creep into your home.
Update Your Bathroom Tech
From wireless speakers built into your showerhead to a scale that connects to your Fitbit or a small pebble-like device that tracks how much water you're using, there are more and more products that exist purely to make your life easier when it comes to your bathroom.
When you update your bathroom with one of these ingenious inventions, you'll save water, prevent water damage from leaks, and make cleaning up after bathing a breeze!
Save Water
Upgrading your bathroom technology shouldn't stop with fun gadgets. According to the EPA, the average family spends more than $1,100 in water costs per year. However, if you retrofit your home with WaterSense products and ENERGY STAR appliances, you can save up to $350 on your water costs!
Clean Out of Sight Areas
Cleaning areas that you may not see every day is an essential part of your bathroom maintenance. Don't forget these hard-to-remember areas the next time you break out the sponges:
The base of the toilet: Almost everyone thinks of the toilet bowl, lid, and seat while cleaning. But the underside of the toilet bowl and the plumbing behind your toilet can be affected by germs and collect dust as well.
Light bulbs and fixtures: The lights in your bathroom aren't necessarily a place one may think to clean, but the dust they collect can affect your indoor air quality. Simply wipe down your light bulbs and fixtures with a microfiber cloth to remove the dust.
Inside your sink faucet: If your home has hard water (and 85% of American homes do) your faucet could be building up mineral deposits. These deposits can clog your aerator and affect water pressure, so it's important to clean it regularly and prevent this buildup. Use white vinegar and a stiff-bristled toothbrush to clean inside your faucet.
Use Your Exhaust Fan
Pro tip: leave your bathroom fan on for at least 20 minutes after you bathe to disperse all the steam and condensation in your bathroom. Using your bathroom fan every time you shower or take a bath prevents water from collecting on the walls, floors, and ceiling–this will help prevent water damage over time!
Update Your Bathroom Design
There's nothing like a complete bathroom redesign to really refresh your home. New countertops and lighting fixtures can help make the atmosphere in your bathroom something to brag about, but nothing beats the practicality of updating your faucet and fixtures. Our team ranked the 10 best plumbing fixture brands, so if you're in the market for a new look and feel in your bathroom, you've got an easy place to start.
The team at S & D Plumbing can help you make the most of your bathroom this year–whether you need plumbing inspections, leak detection, a new toilet, or fixture installation or repair, we offer top-quality, comprehensive plumbing services in Austin and the surrounding areas. Contact us online or by phone today to speak with a member of our team!

Contact Us Today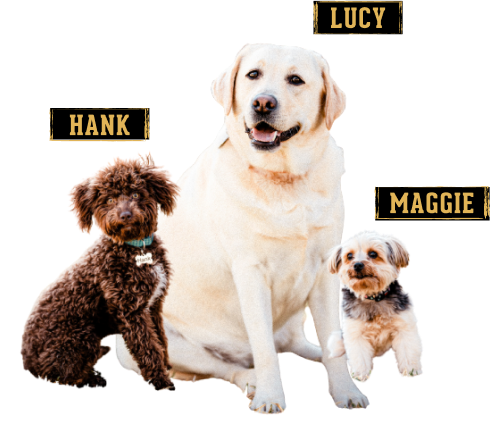 Family-owned & operated is how we roll, Mascots included!
Trust our experts to provide the cost-effective plumbing solutions you need — always backed by a 100% customer satisfaction guarantee!
How We Work
3 Simple Steps To Peace Of Mind
BOOK AN APPOINTMENT
Schedule an appointment with one of our licensed plumbers
PRICING OPTIONS
Our expert plumber will diagnose your issue and provide upfront pricing and multiple service options
EXPERT SERVICE
Sit back and relax as we save the day and deliver renewed confidence in your home