Ways To Reduce The Energy Consumption In Your House
Ways To Reduce Your Water Heater's Energy Consumption
The use of hot water is something that many people don't put a lot of thought into, but there are many steps that you can take to reduce the energy consumption of your water heater, thereby saving you money. Here are five suggestions that are likely to shave some of the cost off of that water heating bill.
Turn down the temperature: While most water heaters are set to 140 degrees Fahrenheit, there is no need to have the temperature set so high all of the time. For every ten degrees, you reduce the temperature, you can save up to five percent in energy costs, and turning it down to 120 degrees is a perfectly reasonable option if you are also implementing other tips to put less strain on the hot water heater in your home.
Try to use less hot water: There are many ways to do this. Simply be mindful of when you have water running. Take five-minute showers instead of ten-minute ones. Turn off the water when you are applying the soap. Use only warm water instead of scalding hot water during your showers. A new showerhead with a less vigorous flow could also reduce your usage, as can washing clothing in cold water instead of hot water.
Add insulation: This is a project that takes a little time and effort, but it is not expensive, especially in the long run. If your water heater is more than a decade old, chances are that it can benefit from the addition of insulation. In fact, this action could result in a reduction of heating costs by up to nine percent.
Turn it off or set a timer: If you are going out of town for an extended period of time, turn off your water heater so you're not needlessly paying for it when you're not home. When you are at home, depending on the heater, you may be able to set a timer so that it is turned off during certain times of the day when you are either at work or asleep.
Buy a new hot water heater: This is an option worth exploring if you believe your heater is not running as well as it should. Energy-efficient models may be up to 15 percent more cost-effective than standard models, and even the standard is much better than a 20-year-old clunker.
Is the water heater in your Austin home in need of maintenance? Call S & D Plumbing and schedule a service call today!

Contact Us Today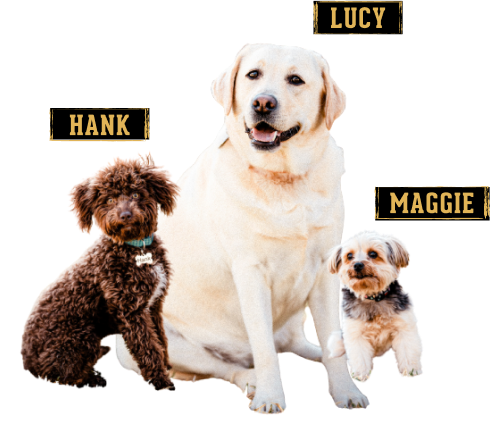 Family-owned & operated is how we roll, Mascots included!
Trust our experts to provide the cost-effective plumbing solutions you need — always backed by a 100% customer satisfaction guarantee!
How We Work
3 Simple Steps To Peace Of Mind
BOOK AN APPOINTMENT
Schedule an appointment with one of our licensed plumbers
PRICING OPTIONS
Our expert plumber will diagnose your issue and provide upfront pricing and multiple service options
EXPERT SERVICE
Sit back and relax as we save the day and deliver renewed confidence in your home