What A Commercial Plumber Inspection Consists Of
One of the most vital systems in any home, office, or commercial building is plumbing. Often, there are more than a few toilets or a few pipes to worry about – from drains to water lines, and from lawn sprinklers to showers, buildings have very intricate systems which need to be tended to. Whether you are dealing with a new installation or a plumbing repair to an existing structure a plumbing inspection is always required.
Inspections are not only important but they are also often required by state law. As your plumbing project hits various stages, an inspection is required prior to moving forward onto the additional stages required for completion. This is also an important aspect of any plumbing project when it comes to planning. For residential projects, this inspection can prevent hazards to the health and safety of those living in the home.
Inspections are handled by the plumbing contractor. We take care of obtaining all the necessary permits and scheduling inspections. As aforementioned, the plumbing inspections are done in various stages of the project. Here are a few different inspections that are required:
– Plumbing rough inspections: Though this will vary by location, the essentials of your rough-in inspection will consist of the inspection of your pipes. The inspector will look to ensure that all pipes are installed properly. Factors of proper installation are, right size pipe used, glued properly, run the lines correctly, and are your pipes properly secured. The rough inspection is just that. The inspection is in reference to the proper layout and security of the line that you are running in the beginning phases of the project. The rough inspection is done prior to wall enclosures.
Other areas of a plumbing inspection can include, but are not limited to the following areas:
A service line inspection- This is an inspection of your water and sewer lines. This can be done with a video camera that is put into the pipe to determine the condition and quality inside of the pipe.
Grease trap inspections- This is done when the trap is empty and cracks and/or breaks are the main concern in this inspection.
Other common inspections include that the Top out inspection, gas inspection, and final inspection.
For your repiping jobs in Austin, TX, rely on the top local plumber for the job. Able & Willing Plumbing is thorough and professional. We inspect with incredible precision and our services last. Call us today for our supreme plumbing inspection and repiping service.

Contact Us Today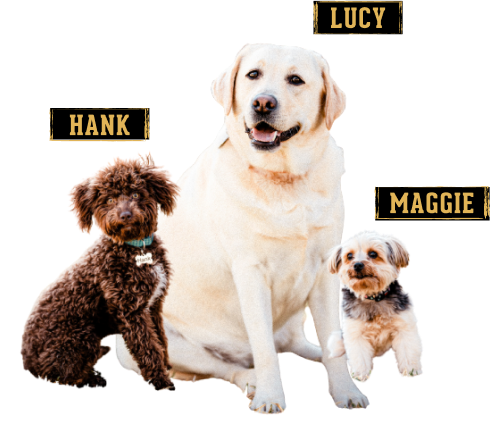 Family-owned & operated is how we roll, Mascots included!
Trust our experts to provide the cost-effective plumbing solutions you need — always backed by a 100% customer satisfaction guarantee!
How We Work
3 Simple Steps To Peace Of Mind
BOOK AN APPOINTMENT
Schedule an appointment with one of our licensed plumbers
PRICING OPTIONS
Our expert plumber will diagnose your issue and provide upfront pricing and multiple service options
EXPERT SERVICE
Sit back and relax as we save the day and deliver renewed confidence in your home