What Causes Gas Line Leaks?
Gas leaks can come unexpectedly and end up causing not only some serious damage to the underlying pipe system of your home but can also threaten the safety and well-being of friends and family members inside of the house. For this reason, it's vitally important to take immediate action if you believe you are detecting signs of a potential gas leak.
Contact a professional plumbing company immediately after any signs or symptoms. S & D Plumbing offers emergency plumbing services 24 hours a day, 7 days a week.
Common Causes of Gas Line Leaks
Everyday Appliances Chances are you have an appliance in your home that uses natural gas or propane to generate heat, such as a water heater, stove, dryer, or fireplace. With time, the seals that hold and connect the piping of these appliances can wear out and corrode. The corrosion of these seals and pipes can easily cause gas leaks into your home.
Poor Piping Underneath your home lies a maze of crisscrossing pipes that bring gas into the pipe connectors of your appliances. This piping system can become faulty and erode with time. Sometimes the pipes will wear out and just disconnect, and sometimes they can be disconnected by something like surrounding tree roots. Poor piping is extremely common within older homes, which can allow gas to slowly seep into the home.
Lack Of Ventilation High levels of carbon dioxide can be emitted from malfunctioning appliances that generate heat. It is the byproduct of heat-generating appliances and other items. Larger items, such as home heating systems, generate carbon dioxide but are able to eliminate it with an exhaust fan or chimney. But if something happens to the exhaust fan or the chimney somehow becomes clogged, carbon dioxide can fill up inside a home. The bad thing about carbon dioxide is that it is odorless, and because of this, carbon dioxide levels should be monitored frequently.
How to Detect a Gas Leak
What if you are unsure if you even have a gas leak? Take a look at the following signs that could potentially signal that you are dealing with a dangerous gas leak. If you are still unsure, do not wait to call a plumber.
You hear a whistling sound coming from where your gas lines are
You smell a sulfur-like odor
You see dust blown around outside near where your gas line is
Have a carbon monoxide detector in your home so that it can signal to you if it suspects dangerous levels
Check your gas bill and see if it is higher than normal
Contact S & D Plumbing Today – 100% Satisfaction Guaranteed
When you call S & D Plumbing in Austin, TX you can feel confident knowing that our entire team is devoted to providing you with the best possible service. We provide fast and effective gas line repairs to help keep your home and family safe. We get the job done right the first time and guarantee your satisfaction.
If you suspect a gas leak in your home, contact S & D Plumbing in Austin. Our experts will find the leak and fix them on the spot.

Contact Us Today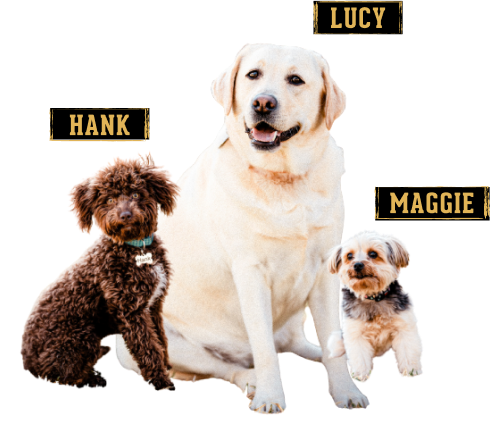 Family-owned & operated is how we roll, Mascots included!
Trust our experts to provide the cost-effective plumbing solutions you need — always backed by a 100% customer satisfaction guarantee!
How We Work
3 Simple Steps To Peace Of Mind
BOOK AN APPOINTMENT
Schedule an appointment with one of our licensed plumbers
PRICING OPTIONS
Our expert plumber will diagnose your issue and provide upfront pricing and multiple service options
EXPERT SERVICE
Sit back and relax as we save the day and deliver renewed confidence in your home