What Is Hydro Jetting & What Are Its Benefits?
What is Hydro Jetting?
Hydro-jet cleaning involves the use of a high-pressure stream of water in order to get rid of debris, grease, or anything else that may have built up in sewer lines and tanks. It is very similar to power washing. Hydro jetting uses ultra-high water pressure of between 7,000 PSI and 60,000 PSI to ensure that anything that may be in your drains is removed and that your drains and waste tanks are clean.
Many people like hydro-jet cleaning because it is the most effective way to remove blockages, trash, and any other type of buildup in the sewer lines and it doesn't damage the sewer lines.
What Can Hydro Jetting Clear Out?
Hydro Jetting Grease
Hydro-jetting is one of the most effective ways to clean the grease out of your sewer lines. Over time grease can build up in the sewer lines in a home or business. The grease sticks to the pipe and can eventually create clogs.
Using cables only removes a small amount of the grease and it quickly builds up again. Our hydro-jetting equipment and techniques enable us to remove virtually all the grease and leave your sewer lines almost as clean and clear as when they were first installed.
Hydro Jetting Debris
Clogs caused by debris are another problem home and business owners often have with their sewer lines. Each day small amounts of debris get into your sewer lines. Sometimes the debris enters the sewer system through the kitchen or bathroom sink or the toilet.
Using a snake or other cable-type cleaners will not completely clear the clogs caused by the debris, but our hydro-jetting system can. The wide, high-powered stream of water is very effective for complexly flushing out your sewer pipes and removing all the debris no matter how long the pipes are.
Hydro Jetting Roots
Roots in the sewer line can be a particularly difficult problem to solve. They can puncture sewer lines and help grease and debris to build up and form clogs. It is very hard to remove roots. Plus if they are not completely removed, they will soon grow back and cause the sewer pipes to crack, leak or even burst.
Cable machines simply punch holes in the roots to allow the water to flow out. Hydro-jetting completely removes all roots and leaves your sewer pipes clear for years.
Call S & D Plumbing
For professional help from plumbers, you can trust, let S & D Plumbing handle all of your drain cleaning issues. For more than 40 years, our experienced drain experts have helped residents and business owners throughout the Austin area with hydro jetting and other solutions to clogged drain and piping issues.
Stop waiting for the perfect time to take care of your home's drains and call S & D Plumbing today for hydro jetting services in the Austin area!
Get $75 OFF your next hydro-jetting job with S & D Plumbing*
*Coupons and special offers cannot be combined with other offers. Does not include augering. Valid toward standard pricing only. Limit one offer per household. Coupons must be presented prior to starting the job. Click here to print the coupon.

Contact Us Today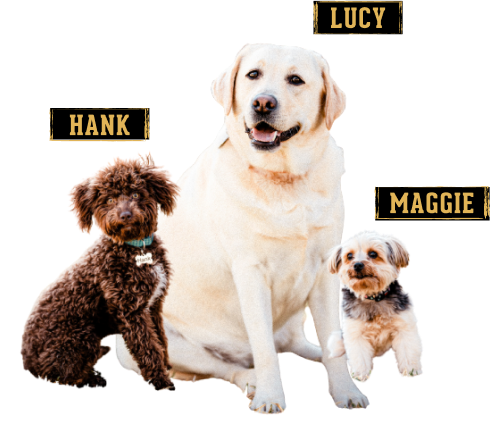 Family-owned & operated is how we roll, Mascots included!
Trust our experts to provide the cost-effective plumbing solutions you need — always backed by a 100% customer satisfaction guarantee!
How We Work
3 Simple Steps To Peace Of Mind
BOOK AN APPOINTMENT
Schedule an appointment with one of our licensed plumbers
PRICING OPTIONS
Our expert plumber will diagnose your issue and provide upfront pricing and multiple service options
EXPERT SERVICE
Sit back and relax as we save the day and deliver renewed confidence in your home