What's The Safest Bath Temperature For Babies?
Bathwater can turn from just right to too hot in a matter of seconds. Because babies have a lower threshold for burns and have more sensitive areas than adults, they can get burns more quickly and easily than adults.
In 2018, the Pediatric Burn Center at the Children's Hospital of Michigan examined past cases of babies who were admitted to the hospital with burns from bathing. According to the data, only one case out of the 72 cases the doctors had on file was due to abuse. In fact, in 73% of the cases, the child was burned while in a supervised bath as their parent was distracted.
What is The Safest Bath Temperature For My Baby?
The safest recommended bath water temperature for babies is 100 degrees. Anything higher than this has the potential to cause discomfort or even severely burn your baby.
What Happens if the Bath is Too Hot for My Baby?
Babies are more sensitive to burns than adults are. Water that is 120 degrees can give a child a third-degree burn in 20 seconds. At 130 degrees, it only takes 5 seconds for a child to get a third-degree burn. At 140 degrees, the burn will take just one second. Anything higher than 140 degrees has the potential to severely scald your child in less than one second.
How Can I Avoid Sink Burns?
Follow these tips from Dr. Justin Klein, M.D., the medical director of the burn unit and pediatric general surgeon at the Children's Hospital of Michigan to help avoid burns while bathing your child:
Turn down the maximum temperature on your water heater. Most homes have water heaters that are set to a maximum temperature of 140 degrees. Turning this maximum temperature down to 120 degrees will help keep your child safer if they were to accidentally kick or play with the faucet knobs while you turn away to do or grab something. If you're not sure how to do this, reach out to one of our trained experts for assistance.
Turn the cold water on first and off last. This ensures your bath is always getting more cold water than hot which should help you regulate the temperature more easily.
Always check the temperature yourself. Swirl the bathwater around with your hand to mix any hot spots into the water and use a thermometer to check the temperature before placing your child in the sink.
Grab all necessary supplies before bathing your child. Children are naturally curious. One second of distraction as you go to grab a towel is all it can take for your child to kick the faucet and turn the hot water on accidentally.
Avoid all distractions. If the water is hot, it can take one to 20 seconds for your child to get a severe burn or scald. Avoid unnecessary distractions—even if you think it will only take one second to answer your phone.
Keeping your child safe in the bath can be simple when you know what mistakes to avoid. Contact our team for assistance turning down the temperature on your water heater!

Contact Us Today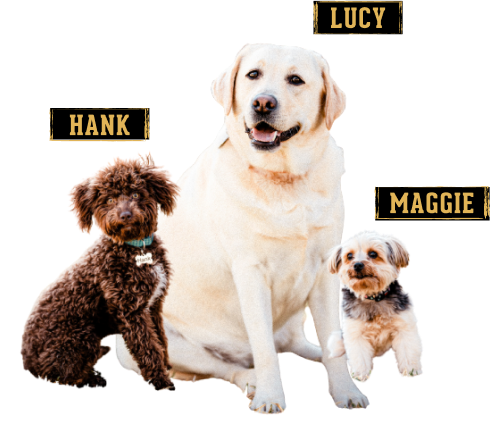 Family-owned & operated is how we roll, Mascots included!
Trust our experts to provide the cost-effective plumbing solutions you need — always backed by a 100% customer satisfaction guarantee!
How We Work
3 Simple Steps To Peace Of Mind
BOOK AN APPOINTMENT
Schedule an appointment with one of our licensed plumbers
PRICING OPTIONS
Our expert plumber will diagnose your issue and provide upfront pricing and multiple service options
EXPERT SERVICE
Sit back and relax as we save the day and deliver renewed confidence in your home