What To Do In A Plumbing Emergency
Believe it or not, a plumbing emergency can basically happen to anyone. As much as you may hate it, you can still save money, time, and aggravation by responding to it accordingly. During a plumbing emergency, you want to make sure that you cut off the water whether it is the fixture or the main shutoff valve.
Not doing this can have you spending money on a water bill that you may not have. If you have an appliance that is leaking, check to make sure that you are not just dealing with a clogged filter. In some cases, it can be a damaged pipe. If this is the case, electrical tape around that area that is damaged can contain the water for a while or until you are able to get a professional in there to check it out.
When it is your drains or toilets, sometimes you are able to clear the blockage and stop the leak with a plunger. If this does not work, apparently there is something else wrong with your drain or toilet. Because of this, you will need to call a plumber in immediately to avoid doing any further damage. Trying to fix it yourself can be quite expensive, especially if you really don't know what you are doing.
As you wait for a plumber to arrive, you will want to make sure that all of your household items are off the floor and as far as possible from the leak. You don't want to damage anything else in your home due to a water leak. This is certainly another way you could lose money in a plumbing accident. You may also choose to mop up as much water as you possibly can until the plumber arrives.
Anything that you can do while waiting to protect your home from preventable damage due to a plumbing issue is recommended.
Call S & D Plumbing today if you're having a plumbing emergency in Austin. We have immediate solutions for your situation!

Contact Us Today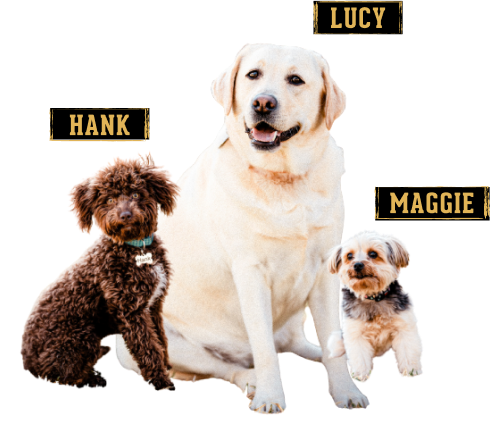 Family-owned & operated is how we roll, Mascots included!
Trust our experts to provide the cost-effective plumbing solutions you need — always backed by a 100% customer satisfaction guarantee!
How We Work
3 Simple Steps To Peace Of Mind
BOOK AN APPOINTMENT
Schedule an appointment with one of our licensed plumbers
PRICING OPTIONS
Our expert plumber will diagnose your issue and provide upfront pricing and multiple service options
EXPERT SERVICE
Sit back and relax as we save the day and deliver renewed confidence in your home