What To Look For When Hiring A Plumber For Foundation Work
Plumbing work isn't always done inside the home. Here's what to look for if you need someone to complete outdoor plumbing work for you.
Today we're excited to talk specifically about tunneling under foundations, the do's and don'ts, and who to hire for those jobs. We've been in business since 1980 in the Central Texas area and we do a lot of tunneling and re-piping work.
Nowadays, pretty much everybody is doing this type of work, so this advice is for homeowners who are looking for the right contractor to hire.
The first thing you want to note is that even though everybody is claiming to do this type of work, not everybody can do it properly. You really want to find someone with a lot of experience. This is a dangerous job and it's a job that can cause you a lot of headaches if it's not done right. Ask for referrals, look at reviews online, and make sure that they are licensed and insured to get a feel for who they are as a company.
"Next Time You're in the Market for Foundational Plumbing Work, Heed Our Advice."
We take a lot of pride at S & D Plumbing in doing this type of work. We can turn a tunneling job into a great experience for our customers, when many times, that is not the case. Since everything is unseen, it's important to hire a company you can trust and who knows what they are dealing with.
The next time you're in the market looking for someone to tunnel into your foundation and replace some pipes, make sure to heed the advice above. Everyone's claiming they do it, but only a few can actually do it right. We are one of the few. If you have any questions for us about this topic or about anything else related to your plumbing, don't hesitate to give us a call or send us an email. We look forward to hearing from you soon.

Contact Us Today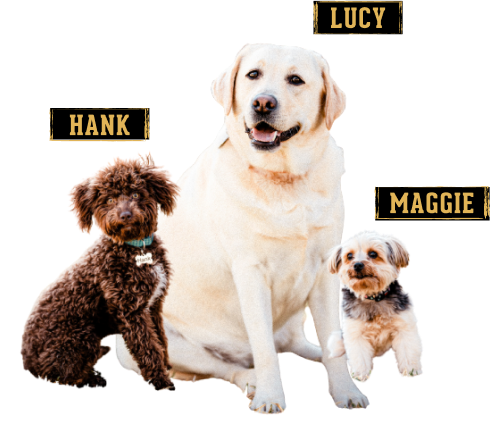 Family-owned & operated is how we roll, Mascots included!
Trust our experts to provide the cost-effective plumbing solutions you need — always backed by a 100% customer satisfaction guarantee!
How We Work
3 Simple Steps To Peace Of Mind
BOOK AN APPOINTMENT
Schedule an appointment with one of our licensed plumbers
PRICING OPTIONS
Our expert plumber will diagnose your issue and provide upfront pricing and multiple service options
EXPERT SERVICE
Sit back and relax as we save the day and deliver renewed confidence in your home