Why You Should Hydrojet Your Home's Pipes
Why Hydro-Jetting Compared to Other Drain Cleaning Methods?
Pipes build up grease, bacteria, dirt, silt, tree roots, and mineral deposits over time. Hydrojet cleaning offers many advantages for those looking to clean out their pipes from this buildup of debris. The special cleaning head and hose used with a hydro jet cleaning blast away everything obstructing your pipes. It is a fairly new method that gives plumbers the ability to clear any blockages or clogs from their piping without leaving much of the debris behind.
Hydrojet cleaning removes all of the debris, mineral build-up, grease, and clogs.
How Does the Hydro-Jet Get Rid of The Debris?
The hydro-jet nozzle uses high amounts of water pressure pushing from the back of the head, as well as forward. The water pushing forward is used to break up any debris that may be causing a clog. The water pushing from the back of the nozzle is used to propel the head forward into the pipes and perform as an extra cleaning tool in the process.
How Can I Be Sure My Pipes are Fully Cleared Out?
Our team at S & D Plumbing utilizes a camera to perform a sewer inspection both before and after you have received your hydro-jetting service. The process is fast and the camera assures you all blockages are gone and your pipes are completely unobstructed.
Why is it Important to Clean Out Your Plumbing Pipes?
When your pipes are filled with various blockages, it can result in problems with hygiene in your home. Bacteria can start to build up and result in truly foul smells emanating from your drains into the air in your home.
When the blockage is not completely removed, the bacteria in your pipes will remain and recurrent blockages will most likely continue to occur. This can cause severe and expensive problems including sewage backflows and the spread of bacterial-related diseases in your home.
When your pipes are cleaned by hydro jetting this improves the safety and hygiene present in your home.
How Often Do I Need to Schedule a Drain Cleaning?
When your pipes are cleaned with efficiency and power through hydro jetting, the results will last roughly four times longer than with a standard drain cleaning procedure used to unclog your pipes.
Standard drain cleaning is required approximately twice each year but the results of hydro jetting typically last for several years.
Will Hydro-Jetting Save Money?
This often reduces the need for services such as maintenance, plumbing repairs, and plumbing interventions, including repairing or replacing your sewer line, which will save you money over the long term. Hydro jetting does not require any chemicals that are dangerous or harsh so it is environmentally friendly. The service simply requires the use of water at a very high pressure providing you with healthier, safer, and longer-lasting results.
Contact us at S & D Plumbing today and let us know how we can help.

Contact Us Today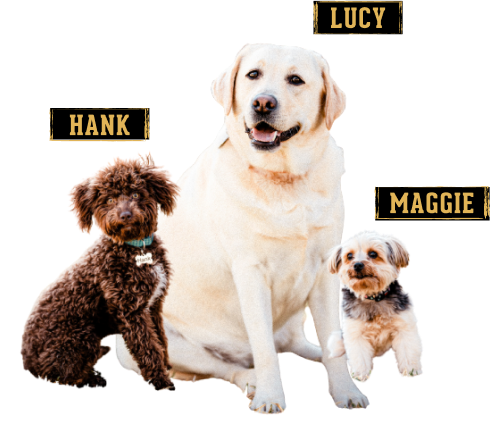 Family-owned & operated is how we roll, Mascots included!
Trust our experts to provide the cost-effective plumbing solutions you need — always backed by a 100% customer satisfaction guarantee!
How We Work
3 Simple Steps To Peace Of Mind
BOOK AN APPOINTMENT
Schedule an appointment with one of our licensed plumbers
PRICING OPTIONS
Our expert plumber will diagnose your issue and provide upfront pricing and multiple service options
EXPERT SERVICE
Sit back and relax as we save the day and deliver renewed confidence in your home