Reviews2
hear what others are saying
S&D Plumbing was exceptional. Had a leak in main water line where a loop was installed incorrectly by a company who installed a water softener. Kyle found the issue and did an excellent repair. He even had some suggestions on how to improve some things done by the water softener company. I continue to be very impressed with this company and the service they provide. Happy to recommend them!
Anne S.
Nick and Tim arrived on-time and I cannot say enough great things about the job these two guys did on a pipe behind my shower wall. Their professionalism and knowledge was impeccable. Their services by far exceeded any expectations I had. I do read reviews and I read alot of reviews on this company and their staff prior to calling them for an estimate, and honestly, I am extremely impressed with every single aspect of these two men and the company they represent. Super happy!! Their number is in my phone on speed dial for any plumbing services I ever need in the future. HIGHLY RECOMMENDED!!!
Lonnie R.
S&D has very good customer service- easy to make an appointment. Lorenzo and Jason were on time, professional, and found the issue right away (leaking kitchen sink). They were very patient in explaining what was wrong to a layman like me. They also looked at few other plumbing issues that I hadn't thought to mention at the time of appointment (control pump issue/ water expansion tank in need of replacement) which was good thing because they needed to be addressed. Overall, very impressed with S&D and Jason & Lorenzo.
Olivia
Nick and Cole did a fantastic job. They were thorough, prompt, and friendly. They even turned around and came back, to walk me through the repair when I returned home just as they were leaving. On the administrative side, it was easy to schedule same week for both the estimate and the water heater replacement, which is fantastic when you're taking an ice cold shower each morning.
Erin R.
S&D has provided high quality, dependable service at a time when life is not allowing me to have extra time to make sure my home repairs are being done correctly and with honest, highly trained, and knowledgeable people. No matter how you slice or dice it, spending money on home repair sucks, but at least you're handing your hard earned money over to people who are also working hard to earn it. It does make a difference. S&D Plumbing is just the kind of business communities need, and they deserve to be supported.
Shannondoah S.

Contact Us Today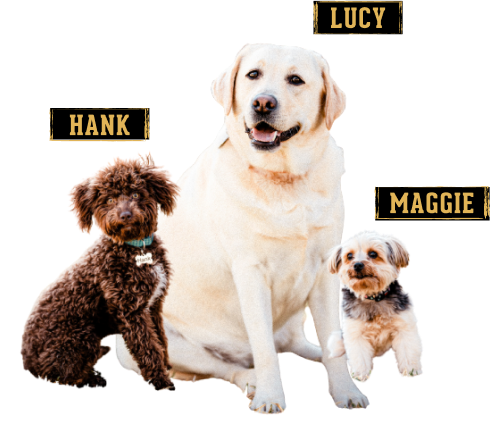 Family-owned & operated is how we roll, Mascots included!
Trust our experts to provide the cost-effective plumbing solutions you need — always backed by a 100% customer satisfaction guarantee!
How We Work
3 Simple Steps To Peace Of Mind
BOOK AN APPOINTMENT
Schedule an appointment with one of our licensed plumbers
PRICING OPTIONS
Our expert plumber will diagnose your issue and provide upfront pricing and multiple service options
EXPERT SERVICE
Sit back and relax as we save the day and deliver renewed confidence in your home