In Search of the Most Environmentally Friendly Toilet Paper
Nowadays, many of us opt for environmentally friendly solutions to preserve the earth, whether by using reusable bags or metal straws. However, most of us are unaware of some waste substitutions that can make a great difference—for example, purchasing environmentally-friendly toilet paper.
Why You Should Consider Switching to Environmentally Friendly Toilet Paper
Most conventional toilet paper is manufactured from softwood material supplied straight from our forests' trees. Considering that an average person uses at least 100 tissue rolls a year, many trees are being cut down for tissue manufacture, and that is trouble!
Trees produce the oxygen we breathe, but they also protect our planet from extreme climate change. We should be worried about the trees and the many ecosystems being interfered with, which poses a threat to the survival of some wildlife species.
Besides the effect on the wildlife habitats, our environment is also in danger. The manufacture of a single tissue roll calls for 40 liters of water and 1.3 kWh of power, not to mention the chlorine used for manufacturing the paper pulp. Those toxins shouldn't come near our trash bins.
These concerns have led many people to a complete revision of their previous behavior, dedicated to a zero-waste restroom from bamboo toothbrushes to eco-friendly toilet paper. Below are a few environmentally friendly toilet papers you should consider trying out.
1. Who Gives A Crap
Created from recycled paper or bamboo, Who Gives A Crap's 3-ply toilet roll is an entirely sustainable solution. This tissue paper manufacturer doesn't use inks, colors, or fragrances, and their packaging is full of hilarious toilet gags.
The company began with the goal of providing toilets to the needy to prevent kids from dying due to diarrheal infections caused by bad sanitary conditions. Still, 50% of their revenue is donated to this purpose.
Their toilet paper rolls may be significantly smaller than standard toilet rolls, but are made entirely of recycled fibers taken from discarded office paper and are 100% biodegradable! This manufactured paper is also safe for septic tanks, and the rolls are distributed throughout the world using carbon-neutral shipment.
2. Reel Tree-Free Toilet Paper
Another excellent alternative for eco-friendly toilet paper is Reel's 100% bamboo toilet paper. This tree-free tissue paper is delivered to your home for free if you sign up for a subscription. You simply need to specify your toilet paper delivery intervals, and they will deliver to your door. It couldn't be easier to make this transition.
Dyes, ink, plastic, and BPA are absent from Reel's environmental toilet paper. It also comes in plastic-free packaging, making it ideal for people looking for environmentally friendly options. The company is committed to helping those in need of hygienic toilets worldwide, and the bamboo utilized is responsibly sourced.
The three-ply tissue paper is sturdy and strong, so it won't break while you're using it, and it has 300 sheets per roll, so it will last a lot longer. They're a tad bit smaller than other tissue paper brands, but you'll be shocked at how little paper is required to get the job done. The tissue rolls come wrapped individually with recycled paper wrapping, which is all environmentally friendly.
3. Seventh Generation Bathroom Tissue
Toilet paper is made to be compostable. However, some brands decompose at a faster rate than others. For use in composting latrines, it is recommended to go for thin tissue paper, preferably one ply, and it should be ink-, chlorine-, dye-, and fragrance-free.
It's not easy to come across one-ply eco-friendly toilet tissue, but the Seventh Generation toilet roll is commonly accessible. Seventh Generation tissue paper is made of 100% recycled, one-ply paper. It is delicate and resilient while still decomposing swiftly, as it is made from at least 50% recycled paper material trashed by consumers.
It is also chlorine-free and created without added colors, inks, or scents from recycled North American materials in Quebec or the United States. Single rolls are mostly wrapped with paper; however, bigger product bundles are frequently packaged in plastic film.
4. Marcal Toilet Paper
Marcal's toilet tissue is packaged in a 48-roll package and is a two-ply white tissue paper made entirely of recycled paper! The paper is exceptionally environmentally friendly because it is Green Seal Certified and because it meets the required EPA Requirements for Post-Consumer Recycled Material. It's fantastic for individuals who desire to live a life filled with sustainable recycled things.
No bleaches, chlorine, colors, or scents are used to whiten the paper, and it is ideal for people who have a sensitive tush. You won't have to worry about producing toilet blockages because the paper seems almost lint-free and suitable for septic use. This environmentally friendly toilet roll is absorbent and soft, with perforated borders and textured sheets for increased strength and convenience!
5. Bim Bam Boo Organic Bamboo Toilet Paper Rolls
Bim Bam Boo's organic toilet paper may be the answer for people on a budget looking for environmentally friendly toilet paper. These hypoallergenic toilet paper rolls are ideal for allergy sufferers looking for soft, non-irritating toilet paper.
Two-ply tissue made from all-natural, FSC-certified organic bamboo is used in the rolls. The paper is unbleached and free of fragrances, making it suitable for small children or those with sensitive skin. It's also non-toxic and lint-free, so it's safe for you and the environment. This toilet paper is BPA-free and contains no chlorine, colors, or glue, so you don't have to stress concerning your family's safety. Bim Bam Boo's paper dissolves rapidly and leaves little residue, making it suitable for use in toilets and septic systems.
6. Georgia Pacific Envision Two-Ply Toilet Paper
Georgia Pacific Envision two-ply tissue paper is another excellent eco-friendly option. Every square of the embossed white tissue has two plies that combine efforts to provide the necessary strength and absorbency!
The sheets are fully perforated, making them easy to shred, bigger, and a great choice for your toilet. This plastic-free roll is manufactured from recycled paper entirely. You can trust Georgia Pacific toilet paper because it meets CPG and EPA criteria for recycled fiber content.
In addition, the rolls are wrapped individually with paper and then packed into a cardboard box. This is a good, basic, eco-friendly toilet paper that provides great value for the quantity. It's also strong, durable, and dependable while remaining soft.
As you've seen, there are a lot of great choices for individuals looking for an environmentally friendly toilet paper substitute. When choosing an ecologically friendly tissue roll that's precisely suitable for you, consider softness and cost.
Reliable Local Plumbing Expertise
One perk of using environmentally friendly tissue paper is that it's suitable for your plumbing system. However, if you encounter a plumbing issue, our crew at S & D Plumbing is standing by come to the rescue anywhere in the Austin area.
We have over 40 years in the industry, and we can handle all your residential plumbing needs and leak detection. Our competent, well-trained, professional plumbers furnish an outstanding customer experience on every assignment. The services we provide include slab leak detection, slab leak repair, leak detection, pipe repair, and repiping. Bid farewell to your plumbing concerns by giving us a call at S & D Plumbing and booking your appointment today.

Contact Us Today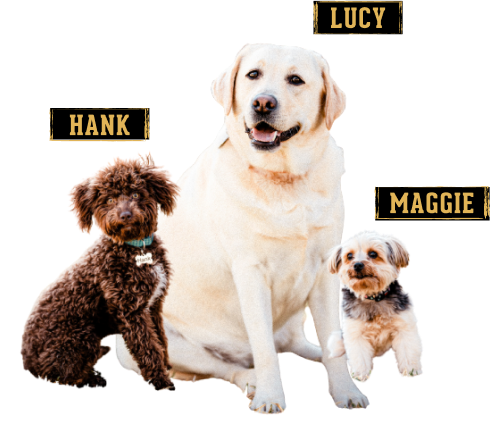 Family-owned & operated is how we roll, Mascots included!
Trust our experts to provide the cost-effective plumbing solutions you need — always backed by a 100% customer satisfaction guarantee!
How We Work
3 Simple Steps To Peace Of Mind
BOOK AN APPOINTMENT
Schedule an appointment with one of our licensed plumbers
PRICING OPTIONS
Our expert plumber will diagnose your issue and provide upfront pricing and multiple service options
EXPERT SERVICE
Sit back and relax as we save the day and deliver renewed confidence in your home