Need A Professional?
If you look on the internet now, you would think that just about every plumbing job can be done by a DIYer. The fact is some jobs really shouldn't be attempted by a DIYer but should be left to a professional plumber. There are some jobs that must be done a certain way. If they're done incorrectly, they can make the problem worse or even put the household in danger. For example, boilers that haven't been repaired properly have been known to explode through the floors of a house like rockets.
Here are some plumbing jobs that need to be left to a professional plumber:
Installing a Garbage Disposal: Though many DIYers believe they can safely install a garbage disposal, garbage disposals are trickier to install properly than many people believe. For one thing, they have many moving parts including whirling, grinding blades. The good and bad news about this is that manufacturers have now built garbage disposal units to not work at all if they're not installed in exactly the right way.
Remodeling a Bathroom: Remodeling a bathroom can be the prime example of something that may be simple but isn't easy. Putting new tile on a shower stall or changing a sink or toilet bowl is technically simple to do, but they're exhausting, time-consuming, messy, and might even be physically dangerous. Leave bathroom remodeling to a team of pros.
Fixing Water Heaters: Some problems with a water heater can be fixed by a DIYer, but some are best left to a pro. One of these is a malfunctioning thermostat. Another time to call in the pro is if the water heater keeps blowing circuits all the time.
Pipes Clogged With Lime: A DIYer might be tempted to flush pipes that are clogged with lime from hard water with caustic chemicals. This is a bad idea, especially if the plumbing drains into a septic system. The chemicals might kill the beneficial bacteria there as well as damage the pipes. A plumber would know how to flush the lime out of the pipes without damaging them or the septic system.
Are you looking for residential plumbing services in the Austin area? Contact S & D Plumbing today!

Contact Us Today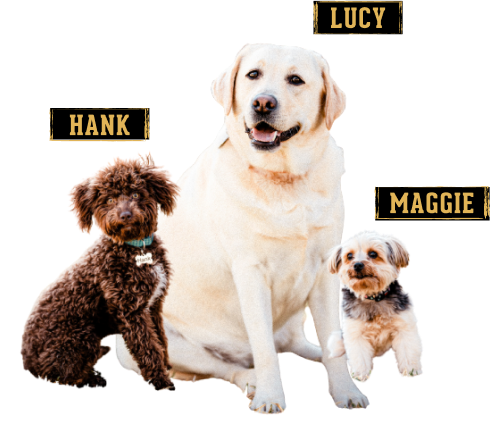 Family-owned & operated is how we roll, Mascots included!
Trust our experts to provide the cost-effective plumbing solutions you need — always backed by a 100% customer satisfaction guarantee!
How We Work
3 Simple Steps To Peace Of Mind
BOOK AN APPOINTMENT
Schedule an appointment with one of our licensed plumbers
PRICING OPTIONS
Our expert plumber will diagnose your issue and provide upfront pricing and multiple service options
EXPERT SERVICE
Sit back and relax as we save the day and deliver renewed confidence in your home