Slab Leaks – What Are The Causes Of Slab Leaks?
When owning a home, one of the issues you may face as a homeowner is leaks. One of the most common types of leaks is a slab leak. A slab leak is a type of leak in which there is a leakage of water below the concrete floor of the home.
Due to the nature of this particular kind of leak, homeowners can face a rather unpleasant situation.
However, by knowing a few things such as the cause of a slab leak, how to detect one, and also how to get it repaired will allow you to get this problem resolved with ease and efficiency whenever it occurs.
What Causes a Slab Leak?
There are a number of causes of a slab leak, however, the main cause of a slab leak is an adverse reaction between the copper pipes and water that runs through it. Over time the water will accumulate and eventually wear out the structure of the pipe and then a leak occurs. While this is the main cause of a slab leak, there are other causes as well.
However, they are not nearly as common as the reaction to the pipes. The other causes of a slab leak are using a non-reamed pipe, bad installation, excess soldering flux, and contact with concrete. No matter what the cause is, any one of these can make a slab leak occur therefore it is important to regularly check and maintain the pipe structures of your home to help prevent this problem from occurring.
How Do I Know if There is a Slab Leak?
In order to detect a slab leak, there are a few things you will need to look for. The first thing you will need to look for is a steady accumulation of water on your floors. If the floor is always wet then there is a very good chance that a slab leak is present.
You can also detect a slab leak when there is a change in temperature on the floor. If you find water accumulating along baseboards and around cabinets, then you will be sure that a slab leak is present.
How Long Does it Take to Repair the Leak?
After finding out that you have a slab leak, you will need to get it repaired as soon as possible. This repair takes longer than most other plumbing tasks though. In fact, it will usually take two days to repair a slab leak.
This will be necessary because you will need to access the pipes under the floor and either fix or install a new pipe along with making sure that they are secure and that water is flowing through it properly.
Are you seeing signs of a slab leak in your Austin home? No time to waste here, Call S & D Plumbing to see what is causing that slab leak.

Contact Us Today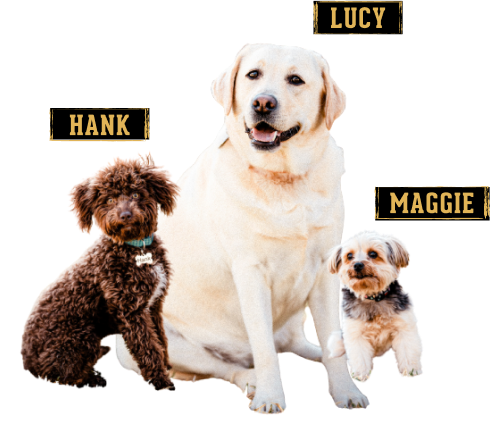 Family-owned & operated is how we roll, Mascots included!
Trust our experts to provide the cost-effective plumbing solutions you need — always backed by a 100% customer satisfaction guarantee!
How We Work
3 Simple Steps To Peace Of Mind
BOOK AN APPOINTMENT
Schedule an appointment with one of our licensed plumbers
PRICING OPTIONS
Our expert plumber will diagnose your issue and provide upfront pricing and multiple service options
EXPERT SERVICE
Sit back and relax as we save the day and deliver renewed confidence in your home